OUR SUPPORT
Relationship with Customers
Veritas has built, and continues to maintain, strong relationships with our customers in a number of ways. These include:
Excellent customer and technical support
Providing access to Veritas' laboratory and specialized equipment
Frequent customer visits
Organization of on-site seminars and workshops conducted by technical representatives from Veritas and/or our suppliers'
Representing customers' unique requirements for new products or customized formats to our suppliers for consideration


Technical Support
Excellent technical support is another one of Veritas' priorities and key strengths. By being able to answer even the most difficult technical questions and solving tough problems, we build strong relationships with our customers.
Members of our Technical Support department have scientific and practical backgrounds encompassing cell biology, molecular biology, immunology, hematology, biochemistry, HLA testing, and other areas. They routinely supplement their knowledge with hands-on training for the products we represent at training sessions at our suppliers' facilities and by working with the products in our own laboratory. For additional technical depth and access to unique facilities and equipment, we have established collaborations with a number of local academic and industrial laboratories. We also employ a number of consultants with specific expertise in certain key areas.
Veritas' Technical Support is available by phone (Monday through Friday between 9:00am and 5:00pm) or email.

At Veritas, organizations within the company work closely together to improve product demonstrations and technical support,
in addition to effectively utilizing facilities and equipment to further enhance product values.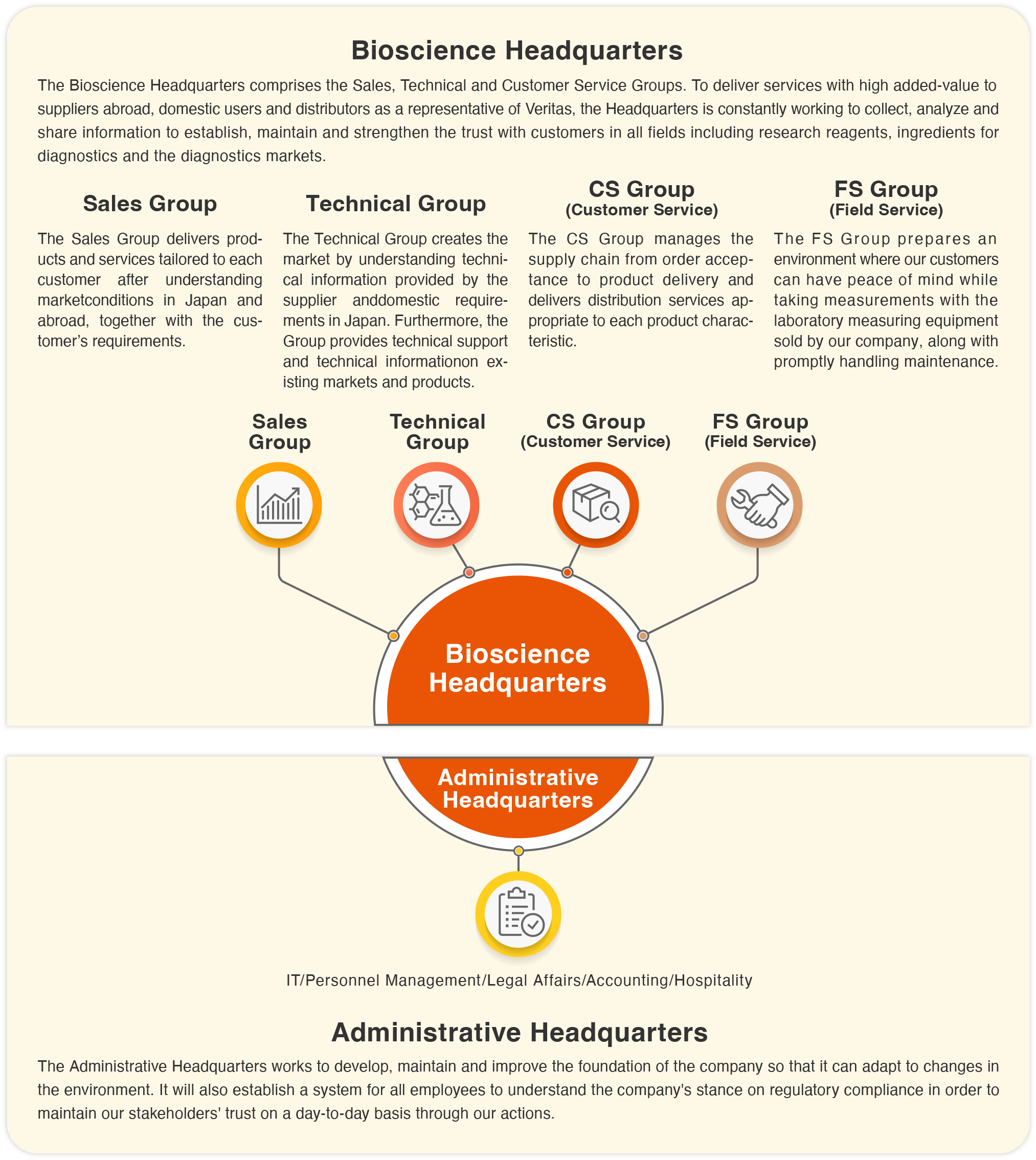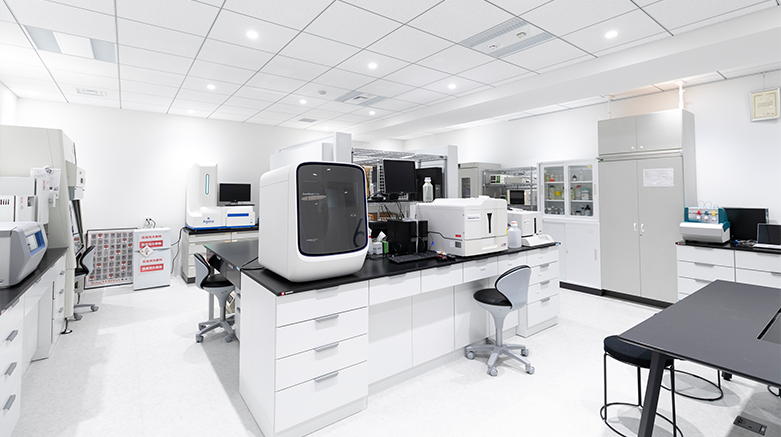 Laboratory Facility
Veritas also maintains its own laboratory facility. This is used to provide hands-on training on our products to our technical sales and support staff, and to provide quality control and verification tests in the case of customer complaints. Many of our customers also make use of certain specialized equipment and instruments in our laboratory (e.g. Luminex platform, etc.) to perform their own experiments. This unique service allows them to make use of products and technologies from time to time that they otherwise would not be able to, due to capital equipment costs that cannot be justified by infrequent users.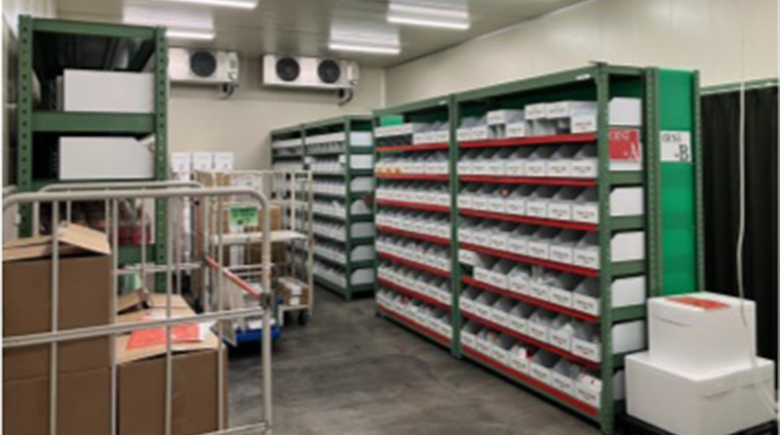 Warehousing and Distribution Facility
Our warehousing and distribution facility has been ISO 9001 certified since 2006. The product lines we handle have diverse storage and shipping requirements, and we provide state-of-the-art alarm-monitored cold rooms and freezers that ensure the appropriate conditions are always maintained, whether they be -80℃ or +5℃. We also have Cryopreservation tank to safely store cell-based products and other biologics. Products stored at room temperature are stored in good condition under ISO control either at our main facility or in a large contracted warehouse.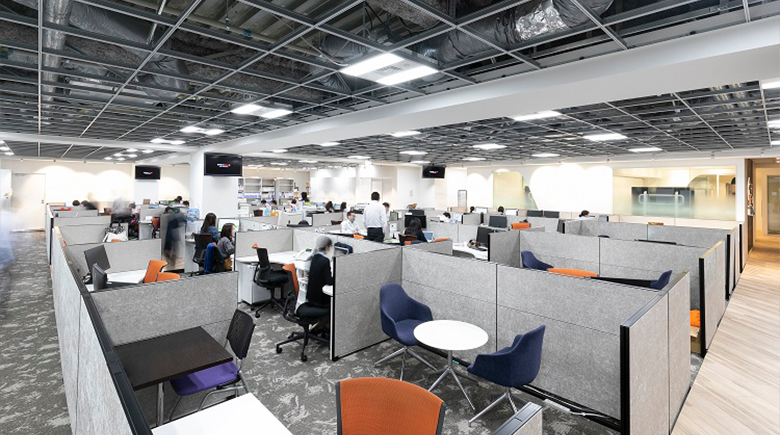 Office Area
All of our staffs' desks are located in the same area to promote smooth communication and cooperation within and between departments. This also accelerates the decision-making process and promotes real-time sharing of information. Furthermore, we control access to the company through security cards to prevent unauthorized access to the office. Veritas also conducts proper safety management thoroughly to prevent leakages, losses, damages, alterations, and unauthorized access to personal data.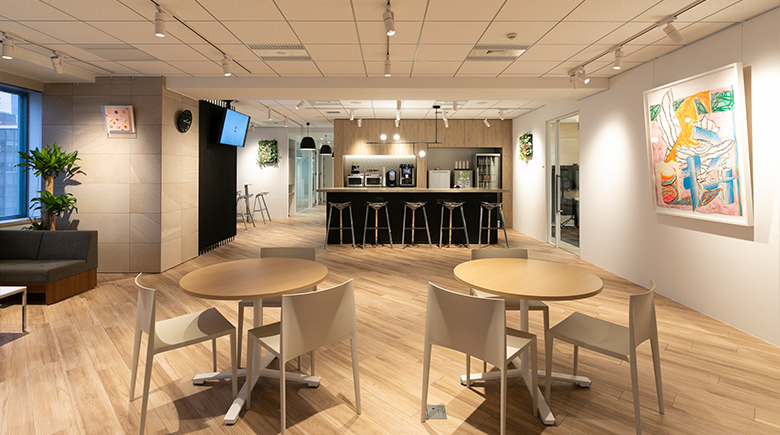 Multi-purpose Area
We strive to promote active communication among employees by offering a multi-purpose space with a modern art design that can be used by employees to relax and rest, enjoy recreation programs for freshening up, and hold seminars.
Certification: ISO9001 (October 4, 2006)