ABOUT US

We offer cutting edge bioscience technologies
from around the world
The 21st century has been called the era of biotechnology. The various discoveries in physics during the 20th century that built our "information society" made the world a smaller place. One can get necessary information instantly from websites on the Internet. However, it is not so easy to understand the full value of complex cutting-edge technology completely and correctly in order to really master it. What is very important, both for manufacturers and users of technology-based products, is an information and education service through which users can grasp the product's full features and the developer's intent behind them, and manufacturers can effectively demonstrate the utility and value of their products. Veritas takes the concepts and features of supplier's products, keeping the developer's intent in mind, and presents them in the most understandable forms to Japanese customers, who can use the products - backed up by our marketing strategies, technical support, education, and corporate policies - with assurance. The end-user feedback to our detailed customer service is communicated to the manufacturers, who can then make further improvements, and increase the value of the products. Our mission is that by growing and managing our technology-centered network in a sincere and genuine manner, we can help to create a relationship of understanding between people, so that people all around the world can grow to trust each other through effective scientific collaborations and sharing of the latest technologies. It is our hope that this increased trust and collaboration will be for the benefit of all mankind.
Shinsaku Iida
President, Veritas Corporation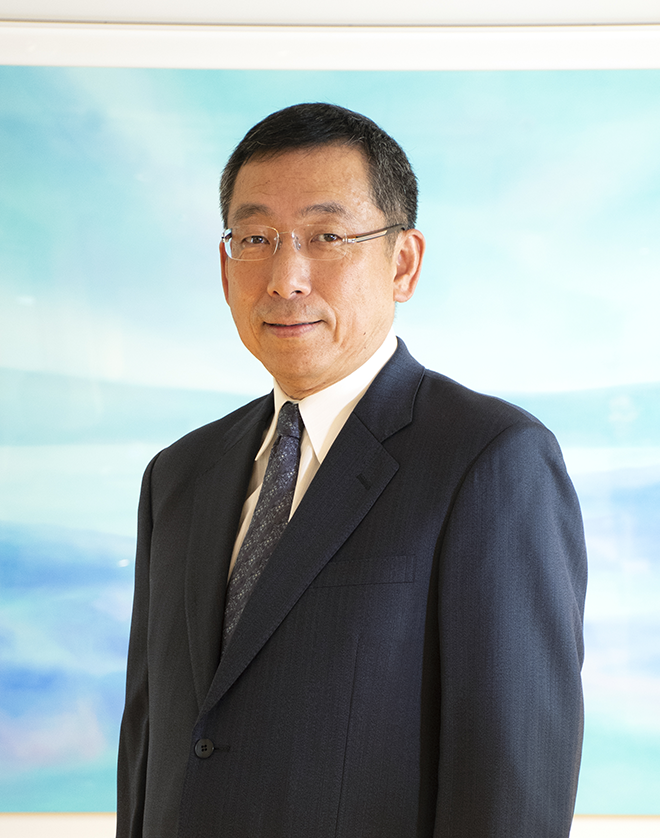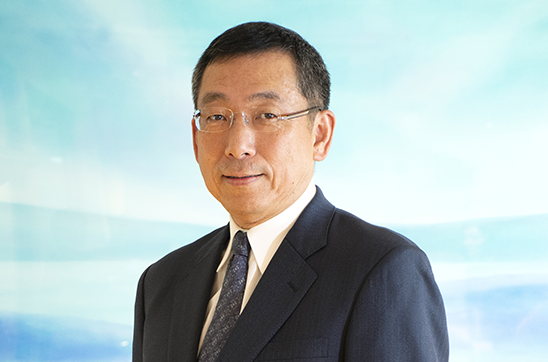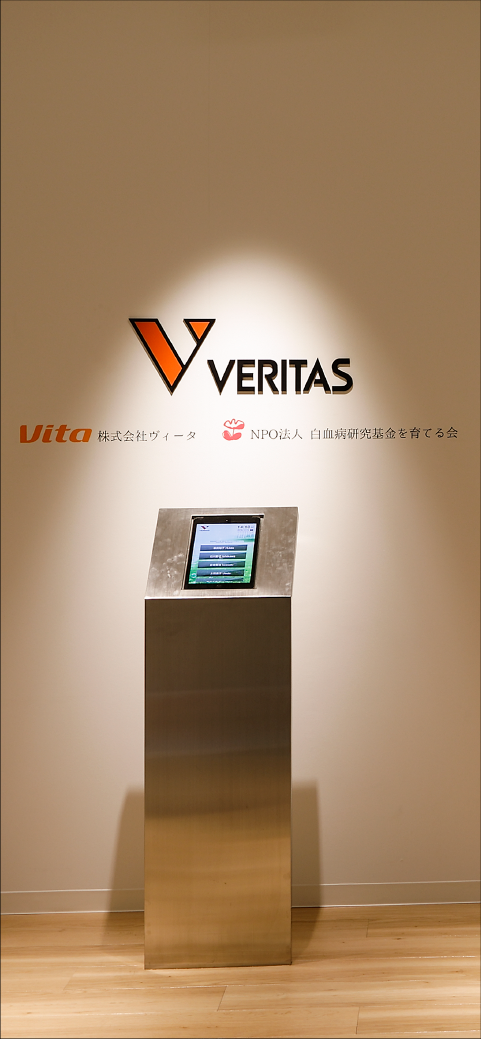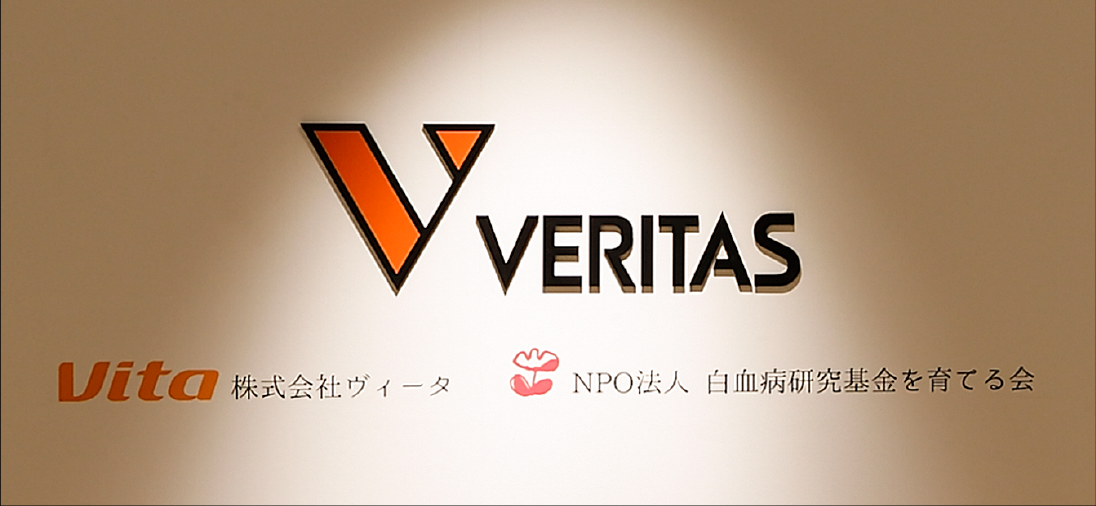 Name
Veritas Corporation
Location
Sumitomo Hamamatsucho Bldg. 6th Floor,
1-18-16 Hamamatsucho,
Minato-ku, Tokyo 105-0013, Japan
TEL
+81-3-5776-0078
FAX
+81-3-5776-0076
Established
October 1972
Paid Capital
¥10,000,000
President
Shinsaku Iida
Our Service
Strategic Marketing Company to Introduce Biotechnology Products
Certification
ISO9001 (valid until September 9, 2024)
Our Customers
University Hospital & Laboratories
National Hospitals & Laboratories
National Institutes
Pharmaceutical Companies
Registration &
Authorization
Registration for Poisonous and Deleterious Substances Importer
Registration for Poisonous and Deleterious Substances Dealer
Registration for Selling, Leasing and Repairing of Medical Devices
Third-class Medical Device Marketing Authorization Holder

A Member of the Green Purchasing Network (since April 2010 / Renewed every year)

Veritas' ultimate goal is to contribute to world peace by streamlining international industries through the integration of advanced technologies as our fundamental duty and fostering an international circle of trust. All tasks last permanently to satisfy our suppliers, customers, agencies, related companies, employees, officers and shareholders.
Veritas will practice the following in order to achieve high satisfaction levels among those 7 parties:


Develop and implement a quality management system based on JIS Q 9001 to offer products that satisfy requirements from suppliers and customers, in addition to legal and regulatory requirements.

Strive to make continual improvements on the effectiveness of the quality management system through internal audits and management reviews.


Have managers plan quality goals according to the Quality Policy and strategies to achieve those goals in the beginning of the planned fiscal year, and conduct follow-up with the achievement status.

Have all employees understand and practice the Quality Policy.



Develop procedures to make sure that customer requirements to suppliers,
as well as acceptance conditions from suppliers to customers, are accurately communicated and the Quality Policy is followed thoroughly.

Review the adequacy of the Quality Policy through management reviews in order to adapt to changes within and outside our company, as well as to promote change and development within the company.
Practice coordination operations based on goodwill so that the accumulation of day-to-day tasks will facilitate the appropriate use of advanced technologies and create fulfilling lifestyles that are rich in culture.
April 1, 2017
Shinsaku Iida
President, Veritas Corporation
Certification: ISO9001 (October 4, 2006)


Started as a venture technical trade company

Veritas was founded with the goal of creating inter-industrial relations in which new technologies created by US business ventures can achieve higher customer satisfaction after leveraging Japan's powerful engineering capabilities and then manufacture products using said technologies in Asia with its more competitive labor costs. We started with our mission to develop "good-faith connections between people" which are vital when working with new technologies and contributing to world peace by spreading a circle of trust.

1972

Kosaku Iida founds the company in Akasaka, Tokyo

1974

Launch of a pipe-cleaning device through a partnership with Girard Polly-Pig Inc. (currently Girard Industries) from Texas, USA

1975

Signing of a patent licensing agreement for "Rotary Spitz," a long-fiber filtration device

1976

Launch of industrial detergent "Bio-7"

1977

Establishment of a joint venture, Japan Girard Polly Pig Co., Ltd., with a US company

1978

Entry into the life science field through a partnership with Pel Freez Biologicals from Arkansas, USA

1980

Signing of a patent licensing agreement for "Honest Limer," a lime pH control system for water
Entry into the energy conservation,
environment and life science industries

Veritas entered the life science industry through its fetal bovine serum business with Pel Freez Biologicals from Arkansas, USA and later expanded its offerings to in vitro diagnostics through experience with HLA tests. The company later expanded its business in the life science industry with the utilization of Dynabeads and expanded its product mix of laboratory reagents.

1981

Becomes an exclusive sales agency in Japan for a HLA serotype typing tray ("Terasaki Tray") by UCLA Terasaki Laboratory (later One Lambda, Inc.) from California, USA

1982

Joint production of and sales of antiserum with Pel Freez Biologicals from Arkansas, USA

1983

Obtaining of approval for "Terasaki Tray" from the Japan Ministry of Health, Labour and Welfare as an in vitro diagnostics reagent

1986

Launch of pioneer magnetic particles "Dynabeads" (from Dynal [currently Thermo Fisher Scientific Inc.] from Oslo, Norway)

1989

Establishment of joint venture Nihon Dynal K.K. Co., Ltd. with Dynal (currently Thermo Fisher Scientific Inc.) from Oslo, Norway

1990

Launch of human serum protein for research through a partnership with Beijing Anapure BioScientific Co., Ltd. from Beijing, China

1992

Establishment of a charitable trust, Friends of Leukemia Research Fund, to support leukemia research internationally

1993

Start of supply of in vitro diagnostics ingredients such as human control serum through a partnership with Cliniqa Corporation from California, USA

1994

Incorporation of colony assay media for hematology research from StemCell Technologies Inc. from Vancouver, Canada. "MethoCult," with its Japan-exclusive specifications, was developed by reflecting requests from Japanese users in those specifications, and became the standard culture medium in the country

1997

Incorporation of the HLA-DNA typing reagent in the transplant field for the first time in Japan
Change to a life science technology trade company

Declaring life science as its field of expertise as a technical trade company, Veritas looked into the potential of products with original and that posed a technical challenging. Furthermore, it defined its vision as striving for stakeholder satisfaction and pursuing added value.

1999

Appointment of Shinsaku Iida as Company President

2000

Signing of a patent licensing agreement for "Shallow Clean," a technology for algae control of shallow lakes
Launch of anti-HLA antibody testing reagent "LABScreen" from One Lambda, Inc. (a part of Thermo Fisher Scientific Inc.) from California, USA. The product was used to monitor anti-HLA antibodies before and after organ/hematopoietic stem cell transplants, together with detecting donor-specific antibodies

2001

Licensing of anticancer drugs from Napro Corporation, a NASDAQ-listed company from Colorado, USA, to Japan
Release of HLA-DNA typing reagent using Luminex technology from One Lambda, Inc. (a part of Thermo Fisher Scientific Inc.) from California, USA, in Japan and registered as a donor in the Japan Marrow Donor Program several years later
Supply of human hematopoietic cells for the drug discovery field through partnering with AllCells LLC from California, USA

2003

Launching of RNA quantification kit using bDNA method by Genospectra, Inc. (currently Thermo Fisher Scientific Inc.) from California, USA. The product was later leveraged to be used in screening for pharmaceutical companies through its unique method that differed from the conventional qPCR method

2005

Making of the Friends of Leukemia Research Fund into a non-profit organization

2006

Obtaining of ISO 9001 certification
Release of a microbial rapid testing device from Celsis International BV (currently Charles River) from Illinois, USA, which was later incorporated as a QC method for cosmetics and toiletry products

2007

Launch of "mTeSR 1" maintenance medium for human ES/iPS cell by StemCell Technologies Inc. from Vancouver, Canada, later used in the regenerative medical research field

2008

Start of search for suppliers in Asia in addition to in the America and Europe. Partnership with Yashraj Biotechnology Ltd. from Mumbai, India, to develop a more global network
Release of a product from Proliant Health and Biologicals, one of the top three BSA manufacturers in the world from Iowa, USA, and selection as a diagnostics ingredient

2009

Start of supply of hepatocytes (human liver cells) through partnership with Celsis in Vitro Technologies (currently Bio IVT) from Maryland, USA which expanded into the pharmacokinetics and toxicity fields for drug discovery

2013

Enhancement of the company's human biological samples supply network through a partnership with Biomnis Sample Library from Lyon, France, in.vent Diagnostica GmbH in Hennigsdorf, Germany, and Tissue Solutions Ltd. from Glasgow, UK
Registration of "LABScan System" as a general medical device in Japan

2014

Enhancement of the company's supply network for antibody/antigen for in vitro diagnostics ingredients (blocking agents) through landing a contract with Meridian Life Science, Inc. from Tennessee, USA
Registration of "LABScan3D System" as a general medical device in Japan
Changing from a life science to a bioscience technology trade company

Through leveraging its track record and its reputation built in the life science realm, Veritas is heading towards developments that envision a broader bioscience domain through genetics and immunity technologies.

2017

Expansion into the antibody pharmaceuticals development field through a partnership with Svar Life Schience AB (formerly Euro Diagnostica AB) from Malmo, Sweden
Entry into the liquid biopsy field through a partnership with Streck Inc. from Nebraska, USA

2018

Intention to expand into the genetic analysis realm through a partnership with Agena Bioscience, Inc. from California, USA, and a broadening of the product mix for products from Amoy Diagnostics Co., Ltd. from Xiamen, China, and DNA Diagnostic AB from Risskov, Denmark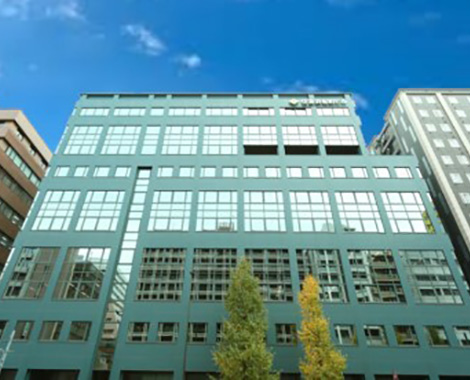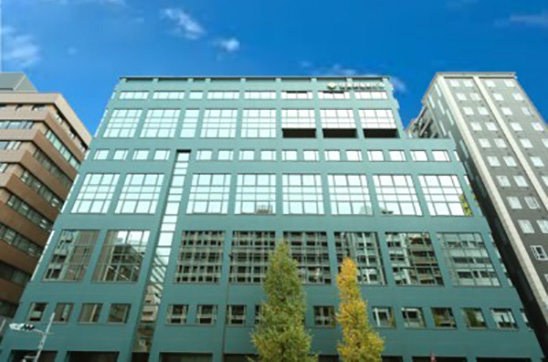 Veritas' head office and main distribution facility is conveniently located in the Hamamatsucho Minato-ku district of Tokyo. From this central location our technical sales and marketing personnel can make frequent day trips and access virtually all areas of Japan by plane or fast train. Our location also ensures efficient next-day product delivery to customers throughout Japan.

Sumitomo Hamamatsucho Bldg. 6th Floor,
1-18-16 Hamamatsucho, Minato-ku, Tokyo 105-0013, Japan

Daimon Station (Subway Oedo Line) 5 min walk from

Exit No. A2

Onarimon Station (Subway Mita Line) 7 min walk from

Exit No. A3

Hamamatsucho Station (JR Line) 8 min walk from

Exit North

Daimon Station (Subway Oedo Line) 5 min walk from Exit No. A2

Onarimon Station (Subway Mita Line) 7 min walk from Exit No. A3

Hamamatsucho Station (JR Line) 8 min walk from Exit North

If you have any questions regarding our products and services, or to initiate discussions regarding a distribution relationship,
please contact us using the information below.

TEL +81-3-5776-0078
FAX +81-3-5776-0076
E-mail : veritas_contact@veritastk.co.jp