CONTRIBUTION TO
SOCIETY
Veritas is committed to giving back to our community and making a positive contribution to Japanese society.
We actively and enthusiastically support the following groups and organizations.

Friends of Leukemia Research Fund
(Nonprofit Organization)
The nonprofit organization, Friends of Leukemia Research Fund, was founded to help eradicate leukemia by supporting leukemia research funds around the world. Leukemia, which used to be regarded a fatal disease, has now become a treatable disease and more and more patients' lives have been saved by advances in medical science. However, it is still a life-threatening disease and patients have to undergo strenuous treatment with severe side effects and strict physical management that healthy people can't imagine. About half of the cases of pediatric cancer involve leukemia, and we believe that babies who have been separated from their mothers and are fighting this disease in a sterile room deserve our best efforts. Elderly patients with leukemia are waiting for new therapies while they are fighting this disease while waiting to see how things turn out, because they cannot physically tolerate harsh treatments. At this very moment, hundreds of thousands of leukemia patients around the world are fighting the disease, and at the same time enthusiastic researchers are working on their research activities to eradicate leukemia. Veritas fully supports the activities of Friends of Leukemia Research Fund by volunteer activities, financial contributions and public relations.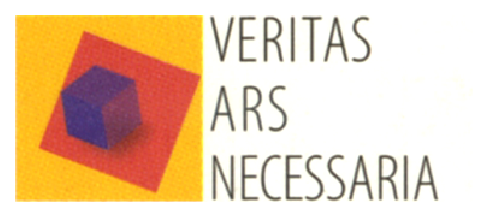 ARS LONGA VITA BREVIS / "Art lasts forever, but life is short." This Latin phrase from the Roman times is actually part of a quotation regarding medicine by a Greek philosopher and doctor, Hippocrates. As with Leonardo da Vinci, many of the ancient artists were also scientists. Art is now limited to the field of fine art, but it originally represented scientific works including medical science. In the 21st century, when science has stepped into more precise domains and next-generation sequencers generate vast amounts of gene information, we consider it important to accept science as part of "art" once again.
We wish to follow a path that will further contribute to human welfare by accepting science as part of art and feeling directly how science and technology will appeal to people. We actively promote activities of VAN (Veritas Ars Necessaria: Veritas thinks of art as a necessary and irreplaceable friend).

Our modern art collection
Following recommendations from its art advisor, Veritas now has its own modern art collection with some artwork displayed on the walls of its office. In addition to art by internationally renowned Frank Stella, Veritas also owns artwork by up-and-coming artists in Japan, including Naoko Tomioka, Osamu Watanabe, Midori Sato and Yoshinori Iwasawa.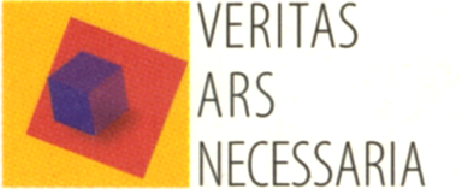 Echoes of Dawn
Naoko Tomioka
2014

Dawn
Naoko Tomioka
2014

Daybreak-toward morning
Naoko Tomioka
2014

Mt. Fuji
Osamu Watanabe
2016

Lilac and green closet
Midori Sato
2016

Wedding Tower
Yoshinori Iwasawa
2009
Frank Stella
Tadashi Tanaka
Tomoya Tsukamoto
Katsuhiro Saiki
Taro Yamanaka
Yuki Nakamura
etc.